Research
Research
Single Particle Diagnostics: Integrating Biomass and Solar Catalysis with Optical Spectroscopy within a Microreactor Device
The search for more effective materials for e.g. biomass and solar catalysis is hampered by the wide variety of variables, such as temperature, pressure as well as catalyst composition and structure, all of which naturally lead to the exploration of a large experimental space. One way to perform so many catalytic testing experiments is to develop high-throughput tools. This approach has been developed over the past two decades. Giving the fact that catalytic solids are very heterogeneous in nature, and inter-particle heterogeneities are more the rule than the exception, it would be very advantageous if we could bring the high-throughput experimentation approach one step further. This can be done by studying the activity of single catalyst particles. This requires the integration of microreactor technology, single particle separation and analysis, as well as the integration of various analytical methods within microreactors. This is the goal of this project in which we will develop optical methods, more specifically electronic and vibrational spectroscopies, which allow characterizing inline the activity and properties of single catalyst particles for relevant reactions in the field of biomass catalysis, photo-catalysis and solar catalysis. This approach will add to the general strategy of single catalyst diagnostic platform, as will be developed by Utrecht and Twente University researchers within the MCEC program.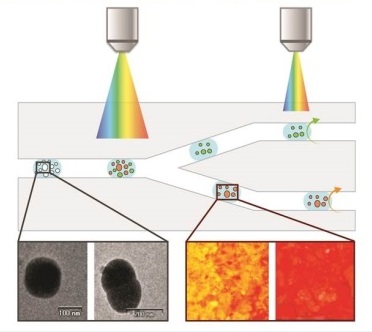 C.V.
C.V.
2015-present:
PhD research in the Inorganic Chemistry and Catalysis group under supervision of Prof. Dr. Ir. Bert Weckhuysen
Titel: Single Particle Diagnostics: Integrating Biomass and Solar Catalysis with Optical Spectroscopy within a Microreactor Device
2012-2015:
Master's degree in Nanomaterials: Chemistry and Physics, Utrecht University
Master thesis at the Inorganic Chemistry and Catalysis group, "CaO/CNF for the Oligomerization of Glycerol", supervised by Dr. Fiona Kirby and Prof. Dr. Ir. Bert Weckhuysen
Internship at the University of Oslo in the Catalysis group, "CO2Hydrogenation over Metal Nanoparticles Hosted by the Metal Organic Framework UiO-67" supervised by Prof. Dr. Unni Olsbye
2009-2012:
Bachelor's degree in Chemistry, Utrecht University
1991:
Born in Assen, The Netherlands
Publications
Chemically and thermally stable lanthanide-doped Y2O3 nanoparticles for remote temperature sensing in catalytic environments Journal Article
Chemical Engineering Science, 2018, (cited By 0; Article in Press).
In Situ Luminescence Thermometry to Locally Measure Temperature Gradients during Catalytic Reactions Journal Article
ACS Catalysis, 8 (3), pp. 2397-2401, 2018, (cited By 3).
Magnetophoretic Sorting of Single Catalyst Particles Journal Article
Angewandte Chemie - International Edition, 57 (33), pp. 10589-10594, 2018, (cited By 0).
CO2 Hydrogenation over Pt-Containing UiO-67 Zr-MOFs - The Base Case Journal Article
Industrial and Engineering Chemistry Research, 56 (45), pp. 13206-13218, 2017, (cited By 5).
CaO as Drop-In Colloidal Catalysts for the Synthesis of Higher Polyglycerols Journal Article
Chemistry - A European Journal, 21 (13), pp. 5101-5109, 2015, (cited By 4).