Research
Research
Nanoscale study of methane decomposition at the metal surface using in situ TEM
The quest for environmentally benign, clean chemical processes, is currently on the rise as carbon management and emissions reduction became global issues. However, any alternative has not only to be sustainable but also profitable as well. In this perspective, none-oxidative catalytic decomposition of methane (pyrolysis), is an attractive candidate for the production of COx free, high-value carbonaceous structures such as graphene, carbon nanofibers, carbon nanotubes, needle coke, in addition to hydrogen.
Although the process has been quite well explored1, more fundamental research is needed in order to have knowledge to control the formation of different carbon allotropes, optimize the yield and avoid or reduce rapid catalyst deactivation. In this framework, relevant in-situ characterization methods (macroscale to nanoscale) will be used to probe the synergetic effects of various parameters inherently connected to the nucleation and growth of carbon nanofibers. A particular emphasis of this project will be on gas phase cell for in-situ transmission electron microscopy. The technique will offer the possibility to extract structural and chemical information up to ambient pressure and in gaseous environment (conventional TEM requires high vacuum operation).  The cell provides an unprecedented opportunity to study key parameters (catalyst structure and composition, CH4/H2 ratio, temperature, pressure, etc.)  related to the growth of different forms of carbon at the nanoscale and in real time.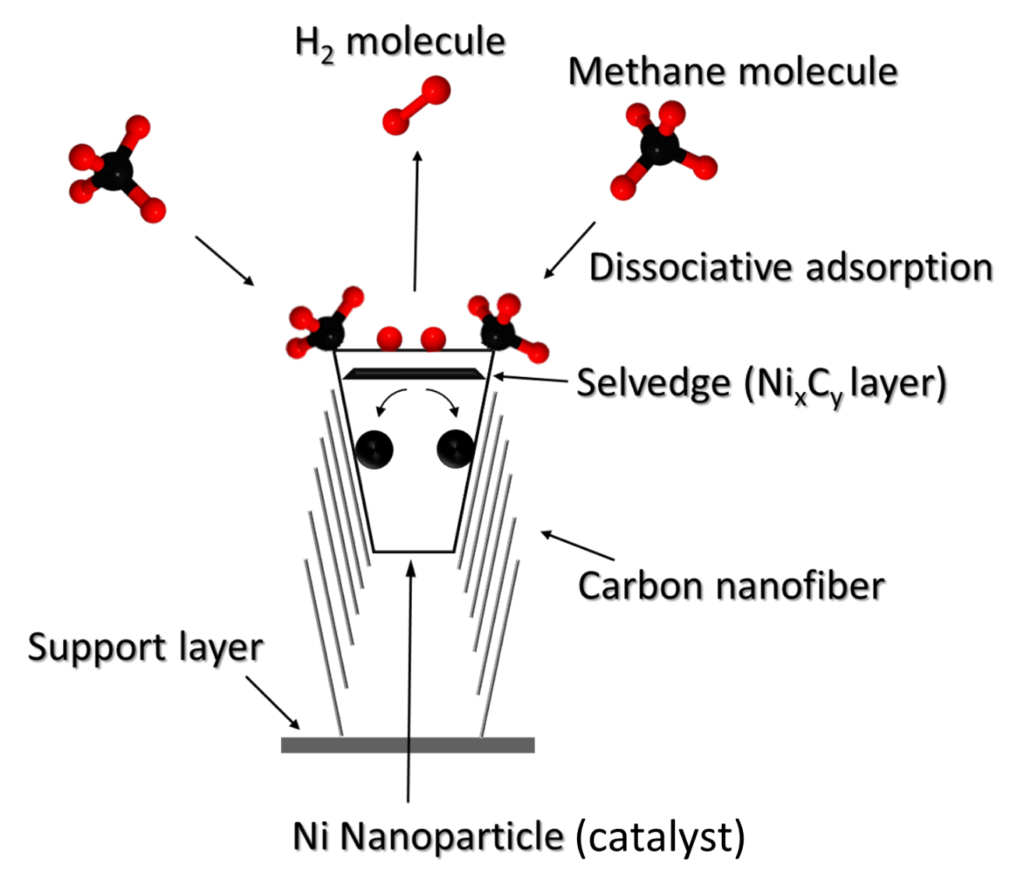 Figure 1: Schematic depicting decomposition mechanism of methane into carbon nanofiber and hydrogen
[1] Jong, K.P. de; Geus, J. W. (2000) Catalysis Reviews – Science & Engineering, volume 42, pp. 481-510.
C.V.